Inspired by Motels
Our entire studio is designed to feel like a vintage roadside motel. Bright neons, classic palm trees, concrete block patterns, telephones and room keys are part of the whole ambiance.
It Starts with a Room Key
Upon your arrival, you will be given a Le Saint-Motel themed Room Key, that also serves as a buzzer when your booked time is up.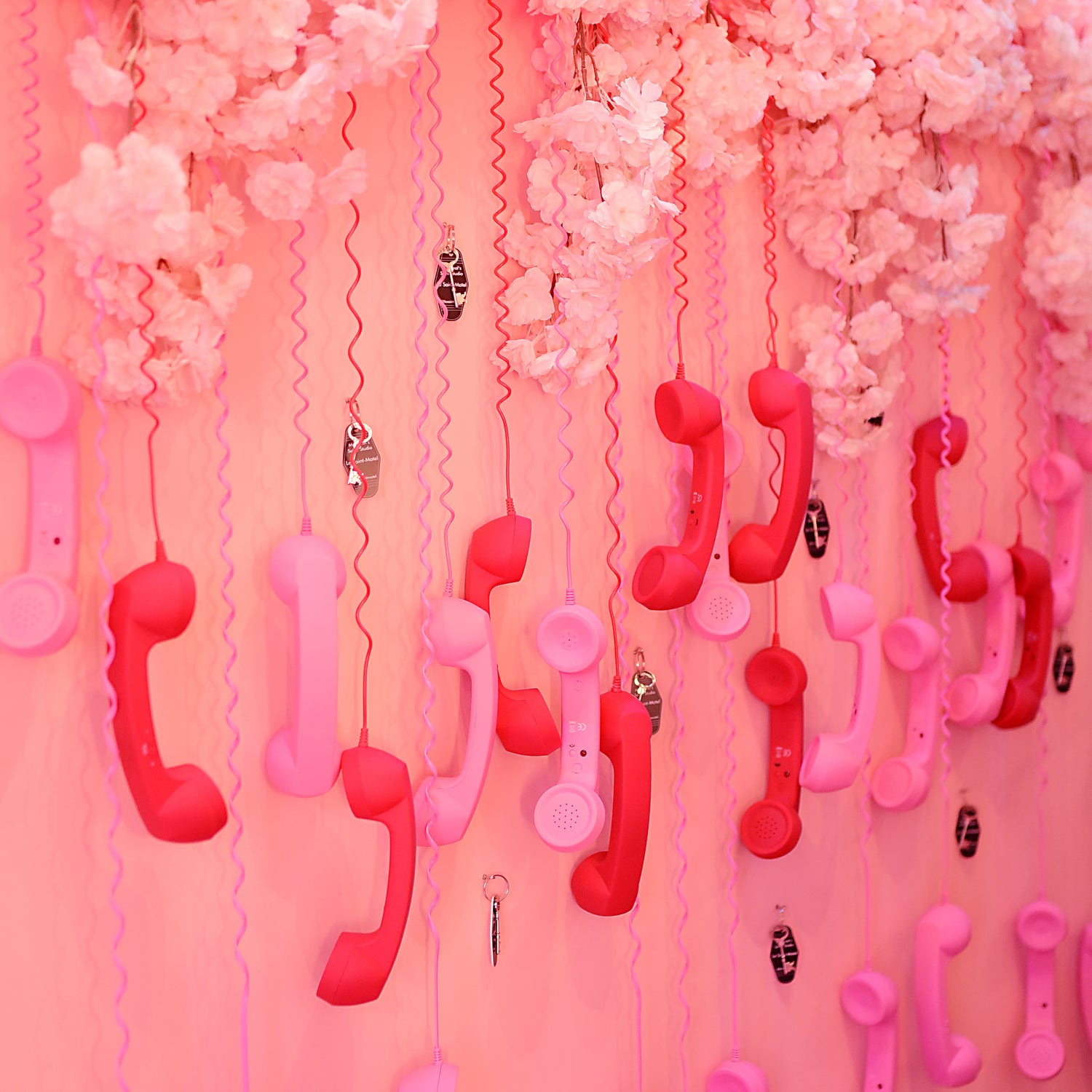 The Lobby
Do you require an extra pillow? Room Service maybe ? None of our phones work, but our Lobby is damn beautiful!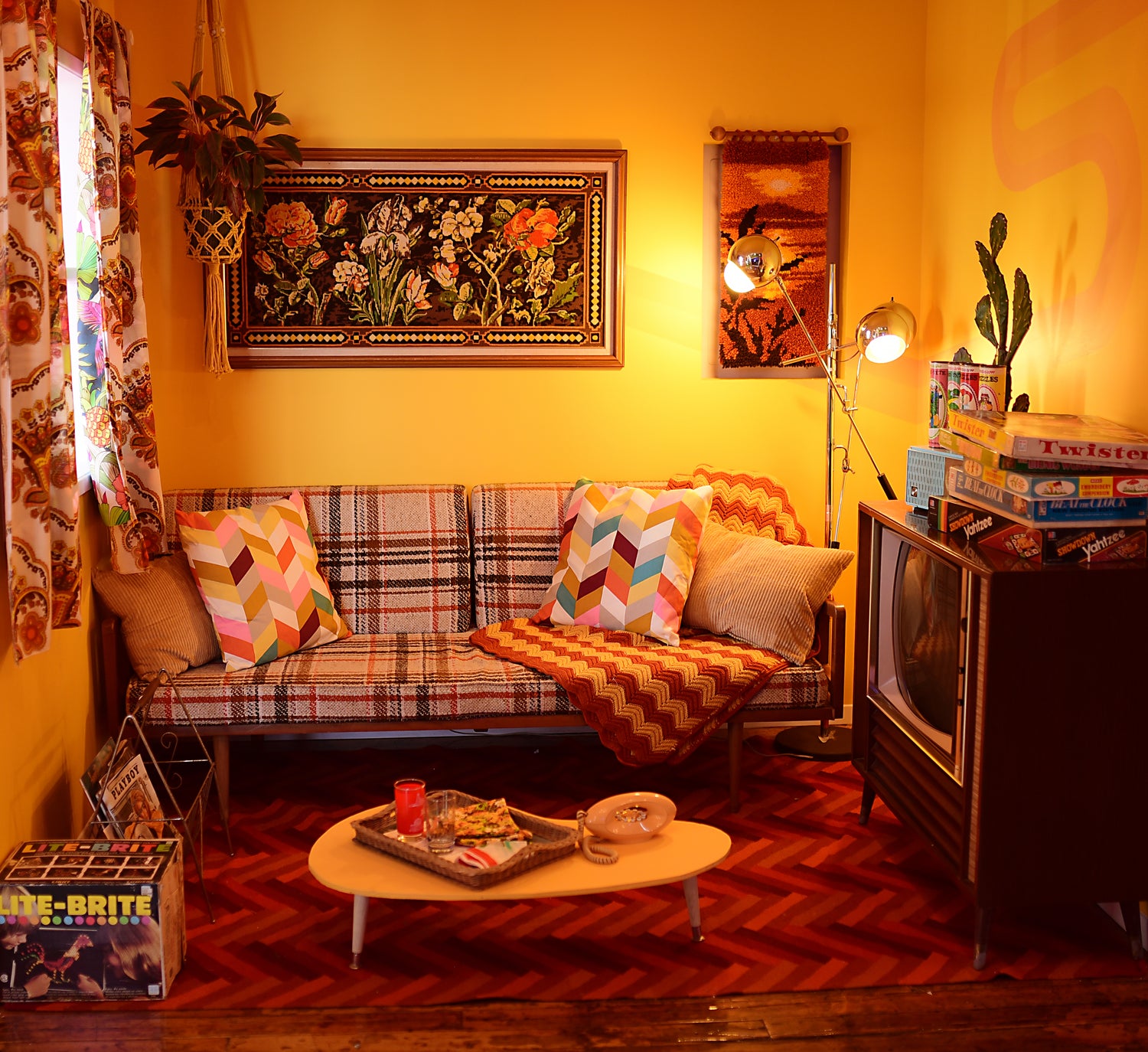 Expo 67 and the Montreal Olympics
Enter an era of the city with our 60s and 70s inspired room! A room filled the vintage memorabilia and iconic style!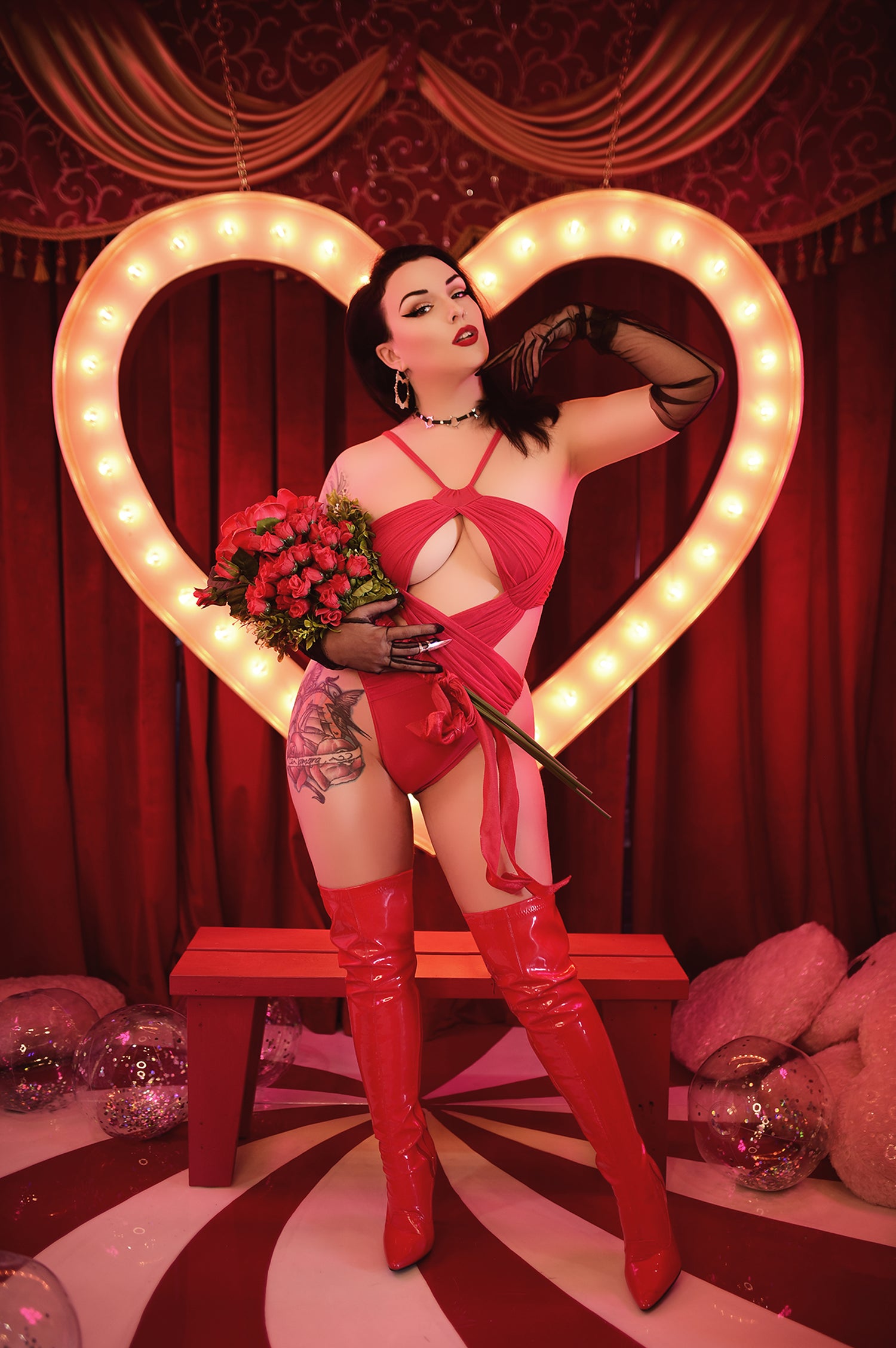 Red Velvet Valentines!
3 Vibrant Panels filles with love! Come express your self love with your Besties or celebrate love with your partner(s) !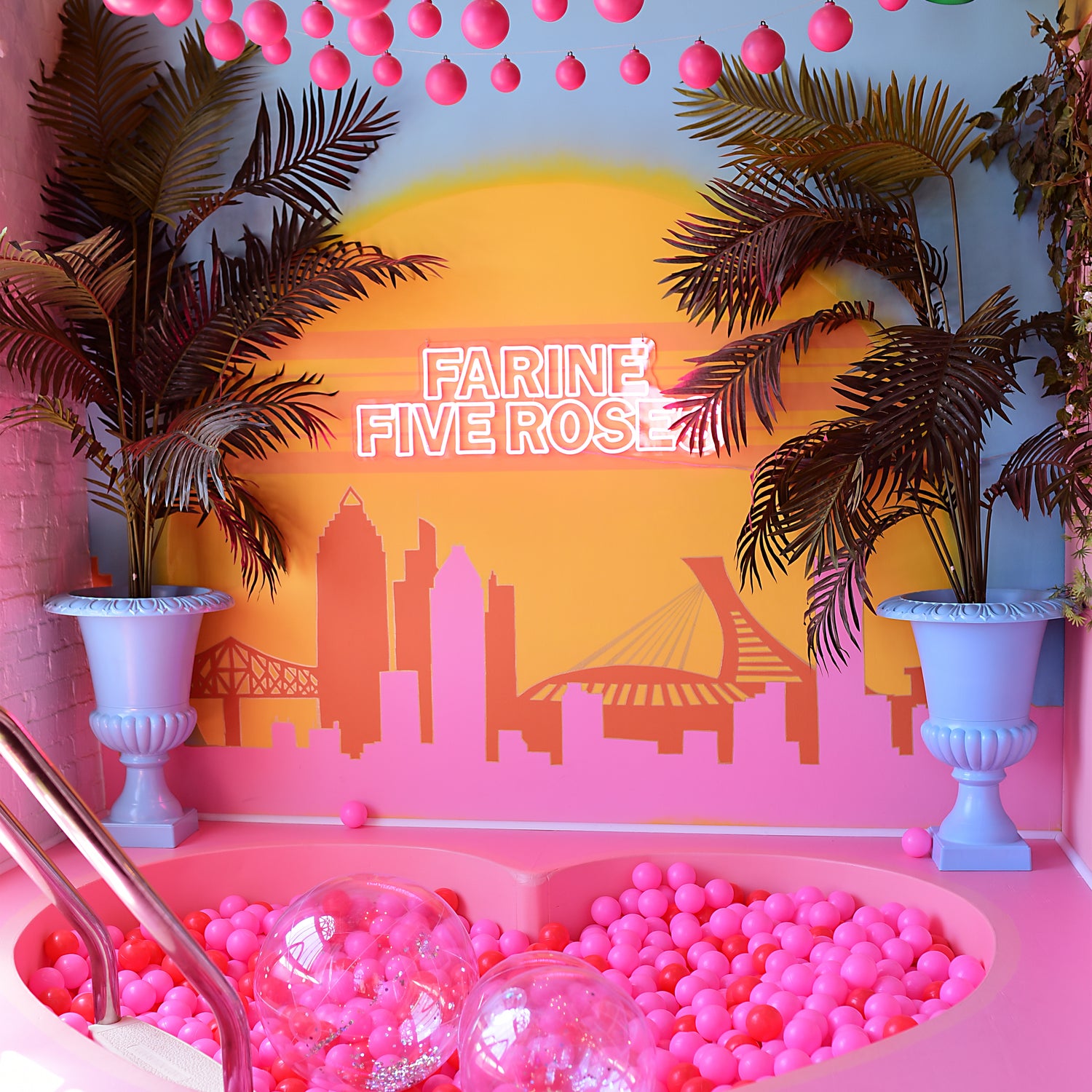 The Pool
It's not a roadside motel if it didn't have a unique outdoors pool! Come splash in our Pink Heart Shapped Ball Pit with a beautiful handpainted mural of Montreal's skyline.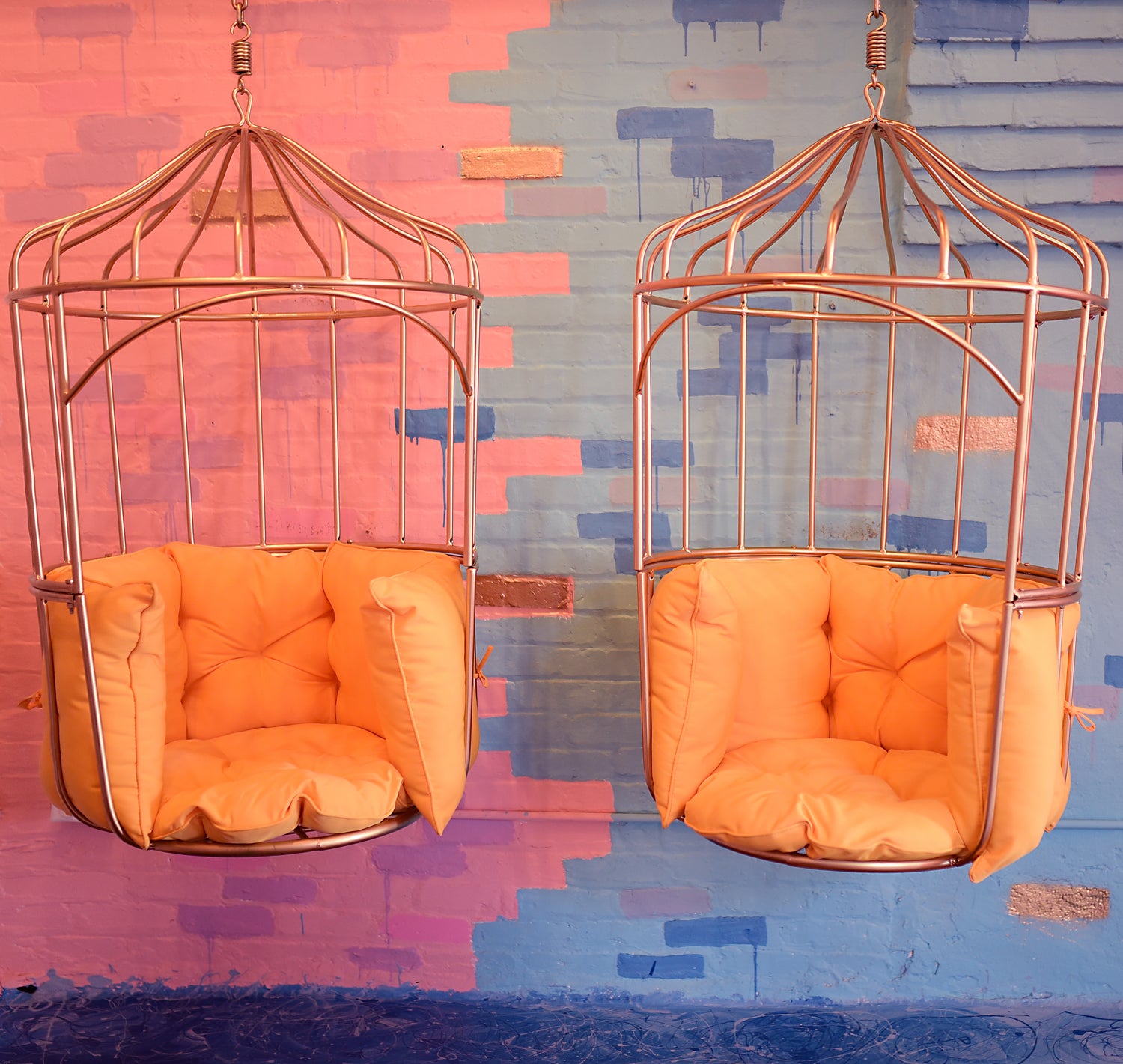 Wonderland
A whimsical decor featuring vibrant colours, bird cage suspended chairs, rose bushes.
The Goth Vs Princess Room
You and your bestie are so different yet so a like. Celebrate your friendship in this cozy bed, split in half between both personalities!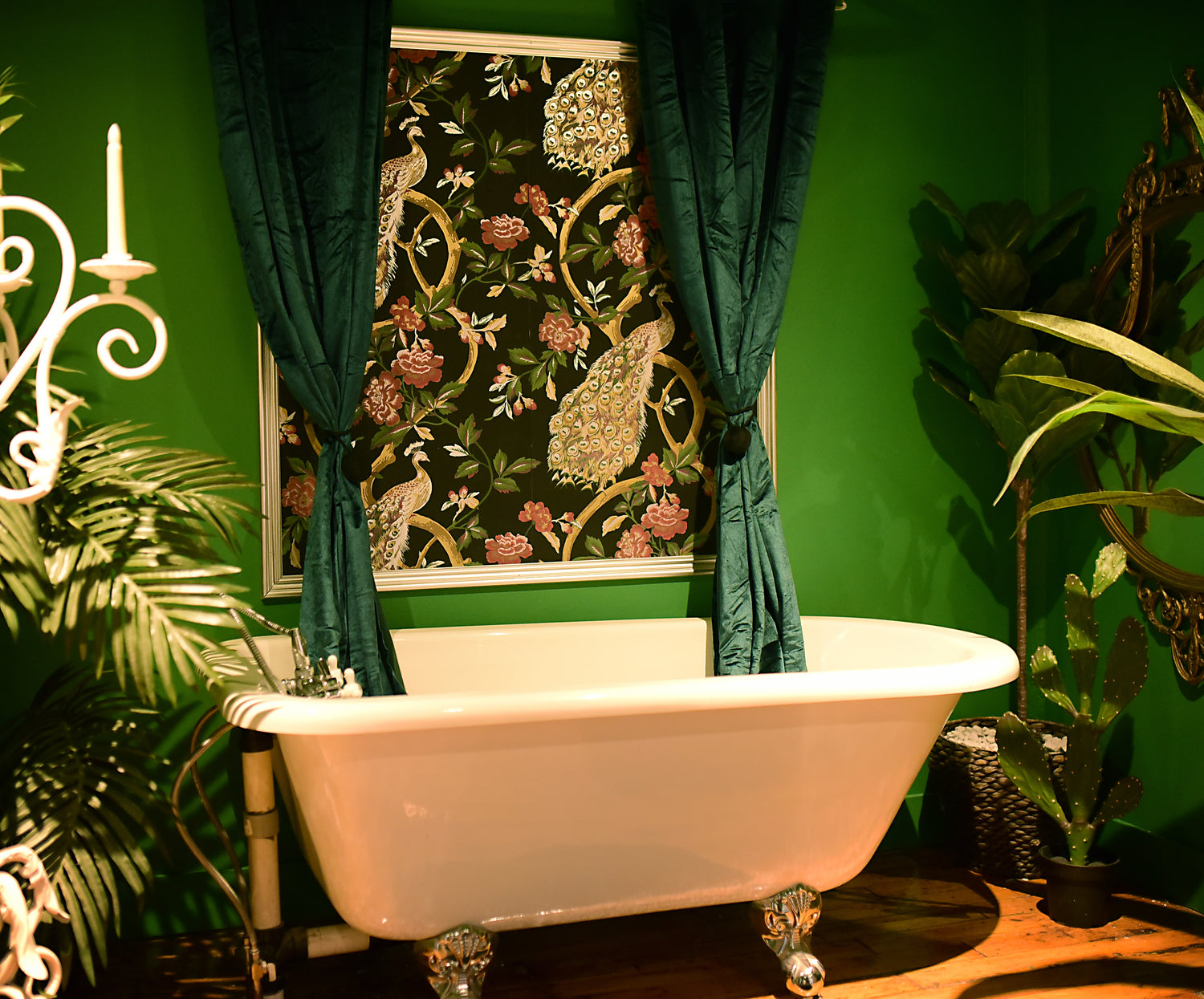 Emerald and Gold Bath
A Luxurious Bathroom with a deep green tropical decor. A place of relaxation that breathes luxury.
This set is only available for Private Rentals.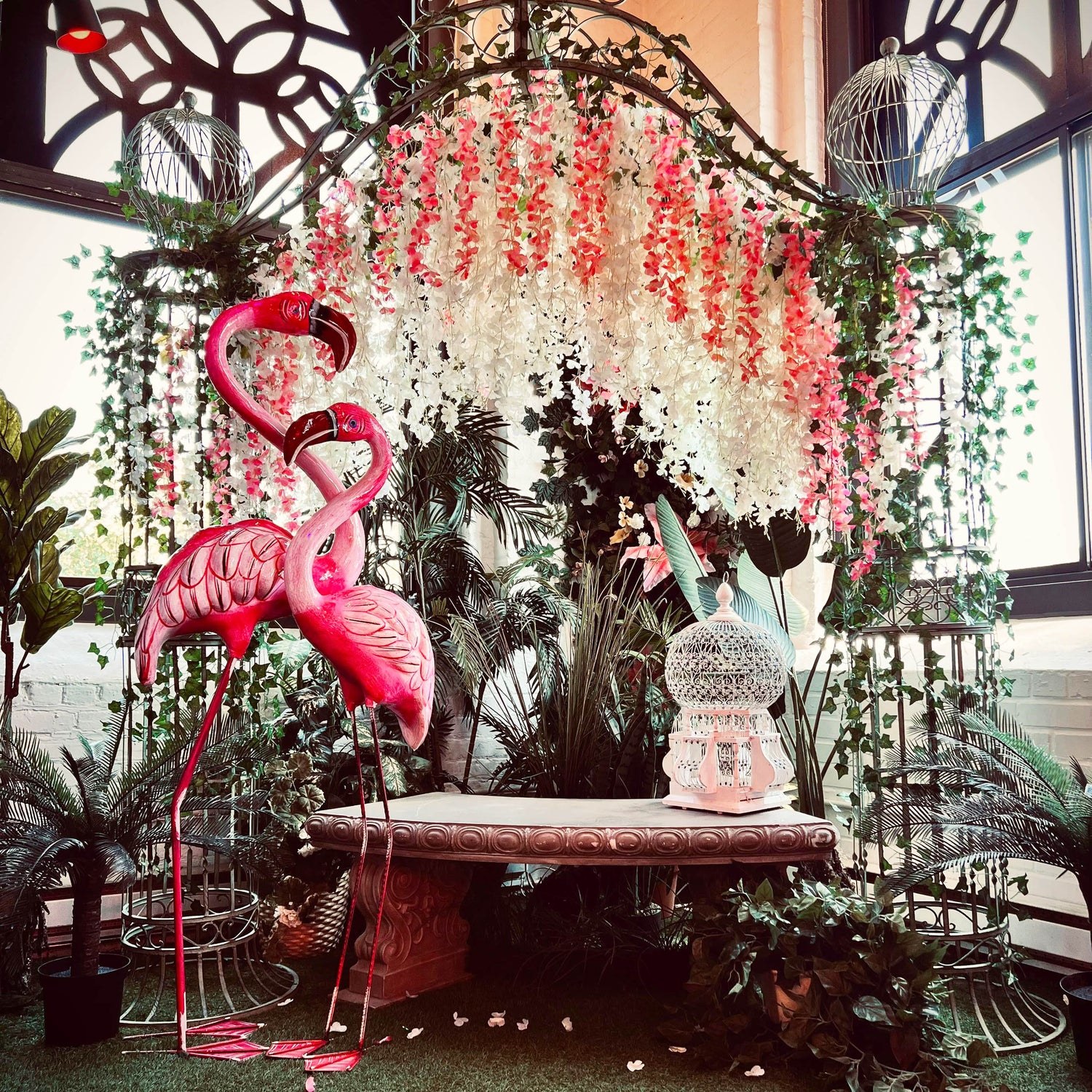 The Interior Garden
A litteral interior garden! With healthy plants and a view on our cathedral inspired greenhouse.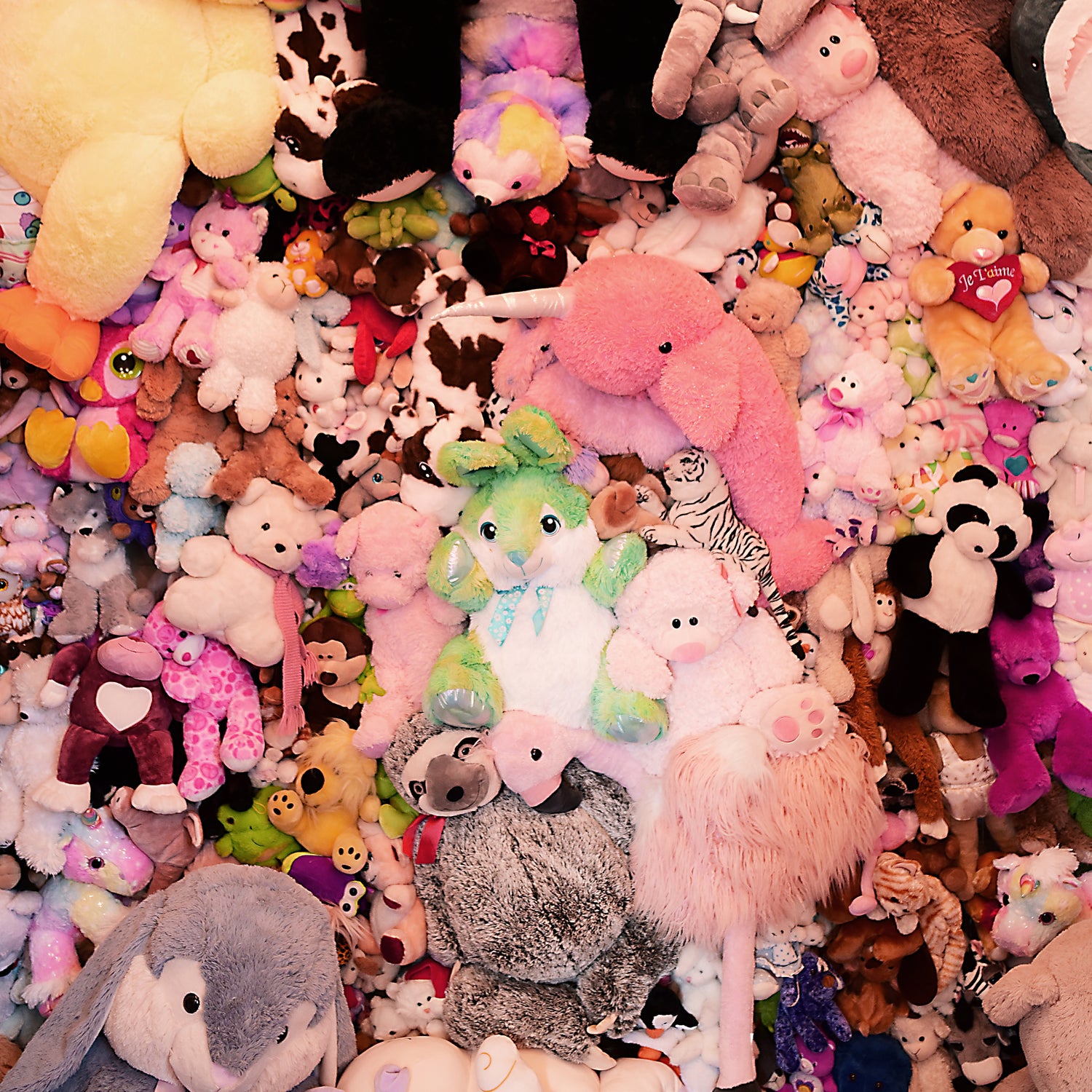 The Plushies Wall
You never wanted to spend so much time with a wall in your life before. This wall brings you back to childhood in a heartbeat!
Let them Eat Cake
A room filled with Cakes and sweet treats! Don't get fooled tho, they are all fake!
These cakes and treats are the perfect props for any sweet photoshoot!

This room will make you feel like Royalty!
Our Poetry Wall
Open books filled with love and identity. Poetry holds and important place in Montreal's Culture. Books from this wall include a variety of the cities poets.
Ice Cream Set
It's time to sip some Pina Coladas by the pool side! Come have some fun in our new Ice Cream Terasse Set!
An Art Gallery
Le Saint-Motel hosts collaborations with local artists to create semi-permanent art installations where you become a part of the art.

Notable Collaborating Artists :
2 Murals by Angus Byers
(@angustattoos on instagram)
Hypnophonics
Paintings by Sean Arsenian
(@wurmzilla on instagram)
Sweetheart Grip, The Great Sabatini
Logo (to come) by Maly Siri
(@maly_siri_pinupart on instagram)
Author, Published artist in Playboy, Exposition at Le Louvre, Paris
Mural by Mel Valiquette
(@melissa_valiquette on instagram)
Mel is a highly respected and multi award winning artist with more than 10 best tattoo awards under her belt at international tattoo conventions.
Custom Staircase Art by Elisia Lee
(@elisialee on instagram)
Elisia Lee is an accomplished graphic and tattoo artist. Her work is iconic for its traditionnal nostalgia. People proudly wear her art on their clothes and bodies all over the world.
Submit a Room Project
Walk around the Motel and discover all our Themed Rooms!